What Impact Can $30 Million Have?
In the first 18 months of Impact Foundation, we have place $30 Million in 53 Impact Companies, spanning the globe from Silicon Valley to Laos. The impact of those investments encompasses most of the main categories of transformation sought by traditional charity - e.g., poverty alleviation and education - plus a few areas that charity cannot reach, like "redemptive business" (discussed in this blog).
A Few of the Portfolio Companies
widows/orphans, evangelism, finance-first
Omega Communities builds senior living centers and partners with qualifying, impactful churches to create an environment that benefits the entire community and promotes wealth and inter-generational relationships.
As baby boomers and their parents age, it is putting stress on the market for affordable senior living centers and memory care facilities. This has resulted in rising costs and fewer services being offered to residents. Omega seeks to overcome this trend through its partnerships with local churches that will come in to meet many of the softer, relational and community needs of residents.
evangelism/discipleship, impact-first
Lionheart Children's Academy is a powerful vision to take leadership of the child care industry for the advance of the Gospel. They partner with local churches to launch and operate academies in existing church facilities, offering full-time preschool, after school, and summer programs for ages birth to 12 years.
Lionheart runs the academies - providing operational and educational excellence on par with the best secular providers - while partnering with the church to be highly intentional in spiritual development with the children and outreach to their parents.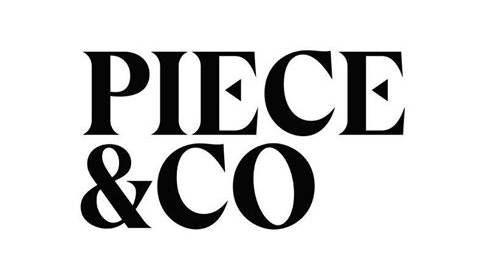 Piece & Co's extensive, seasonal collections marry sustainable fibers with heritage techniques.
The unique supply chain is brought to life through our partnerships. The Piece and Co.'s global artisan network has created textiles and products for brands such as NIKE, Banana Republic, Mara Hoffman, Tome, Wholefoods and Tory Burch, while partnering with premiere retailers such as Nordstrom and Shopbop.
Edovo builds technology to support positive outcomes for incarcerated individuals and their families. We offer a digital platform to meet the education, communication, and rehabilitation needs of justice-involved people and their loved ones.
Edovo's mission is to provide meaningful access to education, communication, and self-improvement tools that can unlock the potential of every person affected by incarceration.
Verdant Frontiers is on a mission to end poverty in Africa by creating large-scale, for-profit businesses. An investment company of sorts, Verdant offers investors project-specific opportunities to invest in start-up and growth stage businesses led by proven management teams with massive scale potential. Verdant aims to generate strong profits for investors with purposeful impact on the communities where we work.
Their founders give 50% of their profits towards catalyzing positive transformation among the people and markets where we do business.
Impact Foundation is excited to invest with them and help reach the first milestone - create 1 million jobs and $1 billion in annual revenue by 2025.
Micro-franchising applies the principles of franchising to provide a proven, sustainable business – a small franchise – to help the world's lowest-income people earn a reliable income. Supply Hope was founded in 2012 by franchise entrepreneur Beth Meadows with the belief that every person should have the dignity of providing for the needs of their own family.
The concept is being proven in Managua, Nicaragua with the Mercado Fresco (Fresh Market) micro-franchise. Mercado Fresco offers fresh, affordable, nutritious foods - accessible to lower income communities through home-based locations. Mercado Fresco operators, who are mainly women, earn commissions on their sales while being supported by marketing programs, volume pricing, and efficient distribution.